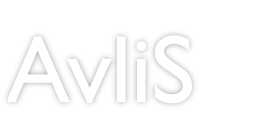 A leading integrator in the airport system industry...

From G/G-A/G-transceivers (VHF, UHF, HF), VCS, ILS, Radar, VOR, runway/taxiway lights , AWOS, Network, Ip Pbx Voip System, CCTV, Access Control, etc.,we provide a complete technical solution according to the requirements (with or without equipment) but with the assurance of certified quality installation.
If you just need an installer with proven experience, we are at your disposal to advise, configure and install, no matter the location.

We provide a complete technical solution according to your requirements. Over 33 years of experience, the AvilS's technical team earned a solid reputation with a capacity of intervention in various airport valences; our range of services extends from the requirements analysis, technical studies, covering all the steps necessary during the project life including management, its design and implementation, logistics, installation and supervision, training and warranty support after installation and sale.

No matter where you are, from the most remote, isolated locations, in more demanding situations we are always available to help you.



Design & Installation.

Training and Supervision

Project manager, Inspection.

Installation, testing.

FAT & SAT.

Site Survey & Report.

Commissioning.

CCTV and Security Systems.

We also repair equipment, and provide spare parts.
Aeronautical Communication (VCCS, ADS-B, C-D-VOR, ILS, VHF,UHF, HF, Radar (SSR/Primary), ATC, MATC, etc.).